3D printing the Roman Theater in Volterra – part 2.
This is the current phase of the project (June 27 2018):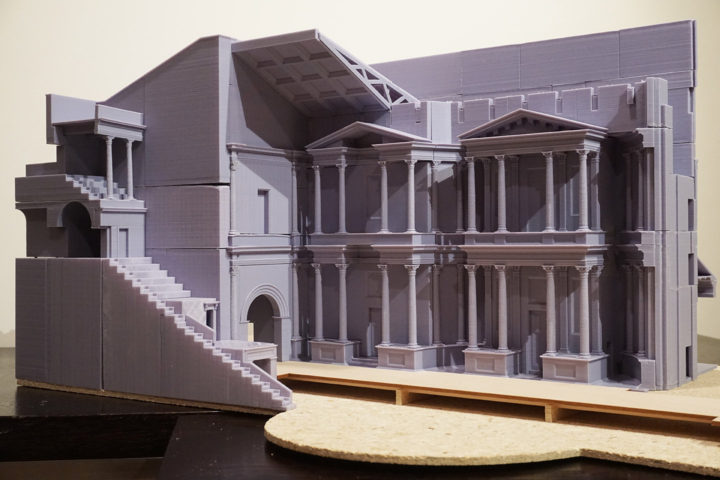 The entire left side of the scaenae building is done, so is now the regia, the central section of the scaenae frons. It is missing only the roof. The model allows to see very clearly the unique concept of the stage in the Roman Theater in Volterra: the composition of the three "buildings" with "streets" between them. The side porticos (hospitalia) were designed a little differently than the central one (regia), but they were all well harmonized. The intention of the composition can be seen very well in the front view of the scaenae frons (below), even though at this point the right side of the columnatio is missing.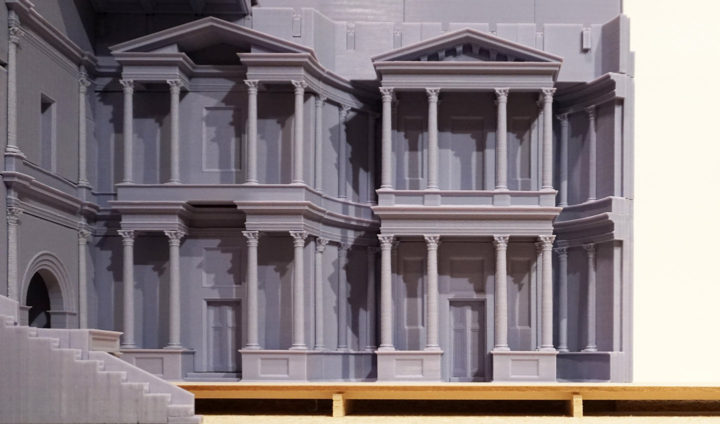 A few more photographs of the model:
The 3D printing of the scale model of the reconstruction of the Roman Theater in Volterra is an amazing learning process. It is as much about the 3D printing technology as it is about the theater structure itself.
The project will now be resting for the next two months – I am travelling to Europe! Will continue in September…